One of my main goals is to be able to operate my shop – wood saws and welding machine – whether or not we have electricity. So I'm installing a large solar array to handle the heavy load of all this equipment.
Here's just a few of the panels already on hand. I'm working on a prototype frame for them right now. Each frame will hold 6 panels, and I'll have 8 frames in all. The frames will go outside on the hill above the shop, and each will be tilt-adjustable to position them best for the season.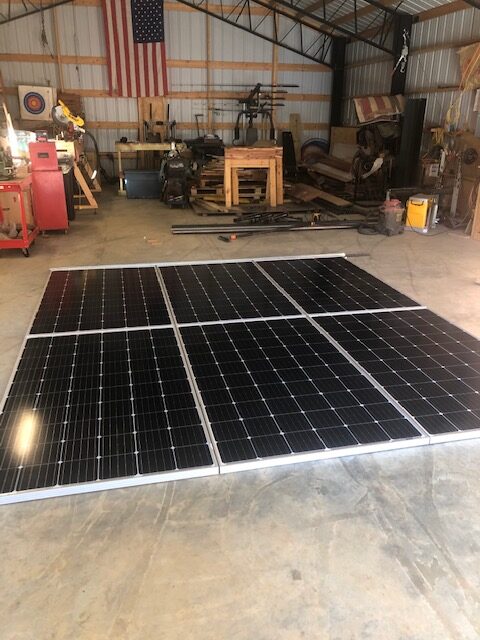 So I have all the panels I'll need, and am now waiting on the batteries. It'll be a while before they get here, but in the meantime, there's lots still to do.
And I haven't even started the woodworking yet! Except for some honey-do items that keep cropping up…
The wife wanted a cabinet to hold her pigments.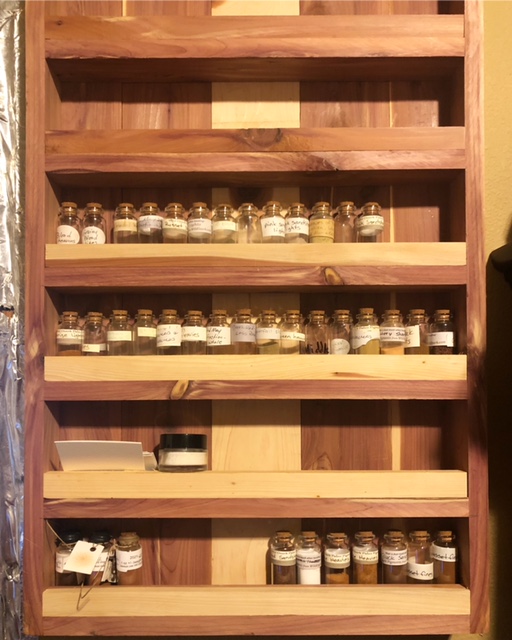 And before that she wanted an easier way to crush rocks. So I did a bit of metal-working to build this setup. That's a prospector's rock crusher on a metal cart. I built the cart, wired the motor and made the safety cover for the pulleys and belt to keep her hair and fingers out of the way.